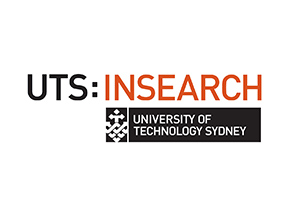 UTS offers international, innovative and industry-relevant education in the heart of the global city of Sydney.
University of Technology, Sydney (UTS) is an innovative and practice-oriented university with an international outlook. Situated in the heart of Australia's global city of Sydney, UTS offers career-relevant education across a diverse range of traditional and emerging fields. UTS provides high quality, career-relevant education through innovative courses, excellent teaching and state-of the art facilities.
UTS:INSEARCH is the premium pathway provider to the University of Technology, Sydney (UTS), one of Australia's leading universities. In fact, at UTS:INSEARCH our purpose is to prepare students like you to succeed at UTS. We offer leading academic English programs, UTS Foundation Studies (on behalf of UTS) and a broad choice of higher education diplomas.
Fields of Study UTS:INSEARCH provide pathways in the following areas:
Business
Communication
Design and Architecture
Engineering
Information Technology
Science