From grand malls to cozy cold winter nights, Canada is the destination for unforgettable college memories and well, let's face it… maple syrup pancakes! While the Danish usually dominate the cozy winter vibe with their fancy terms of "hygge" and what not, Canada comes at a very close second! With its rich history and white-blanketed towns, it is bound to exhilarate every teenager who aspires to study abroad! In fact, Canada is one of the top study abroad destinations in the world due to its development of a first-rate education system with extremely high standards.
With top ranking colleges scattered all over the country, the country in fact spends a massive portion of its income on bettering education! Better yet, low crime and violence rates have created a safe yet vigorous lifestyle that any young student aspires to live! Now, discussing some of the greatest colleges in Canada is only a plus for students who wish to fulfill a massive college experience.
Algonquin College

To begin with, Algonquin College is hands down one of the best national colleges, with it earning accreditation from the "Cooperative Education and Work-Integrated Learning (CEWIL) Canada." Whilst residing in beautiful and picturesque Ontario, students may enjoy a safe yet exquisite college life as the town is practically molded by students. With numerous student discounts littered all over, and the vibrant restaurants present, international students feel quite at home. Moreover, the Algonquin student life is literally unmatched; with raving reviews and warm welcoming vibe especially for international students!
Sheridan College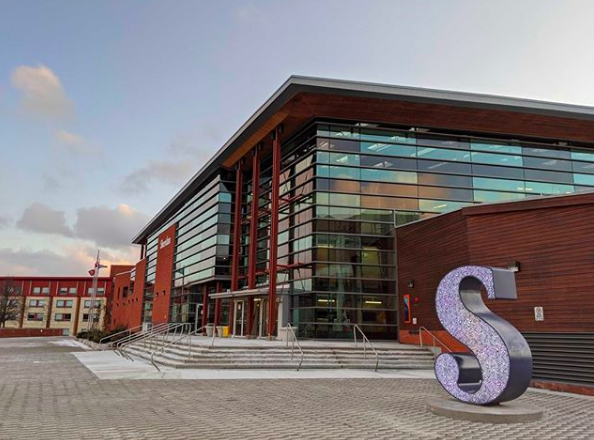 In the same vein, Sheridan College resides in the famous Toronto area, and it is especially known for its sports and recreation, with various varsity teams that have been quite unbeatable. From rugby to football and cross-country, sports fanatics fit in really well at Sheridan College. Not to mention its theatre, which quite frankly sets it apart from all other colleges with its known professionalism and recognized performances.
Georgian College
When listing top colleges in Canada, Georgian College automatically makes the list; what with its full range of diverse programs and institutes; not to mention its small classes. This in turn makes education more interactive and paves the way towards hands-on practice instead of pure theory and textbook knowledge.
St. Lawrence College
Now, what sets St. Lawrence apart from other schools is its beautiful campuses and its exceptional work-study program. The latter allows millions of students to flock towards this state-of-the-art educational institution due to its student centricity attitude and stellar course modules.
Seneca College
Last but certainly not least, Seneca College is home to one of Canada's most intricate career placement and counseling programs! The university officials stand by students every step of the way in order to launch them successfully into the vigorous world of employment. Jully Black being a notable alumnus of the college is just an added bonus!
In a nutshell, Canada is one of the top 10 greatest destinations to reside in; what with its student towns and white blanket of snow; every student must experience such a successful and exciting venture!
Apply to study abroad in Canada