The American Institute of Applied Sciences in Switzerland (AUS) is located in La Tour-de-Peilz on the beautiful shores of Lake Geneva, close to the Olympic Capital Lausanne and the city of Geneva, the center for diplomacy. For over three decades AUS has prepared international business students with the knowledge, tools, and training of today to be positive contributors to the general management of any business organization of tomorrow.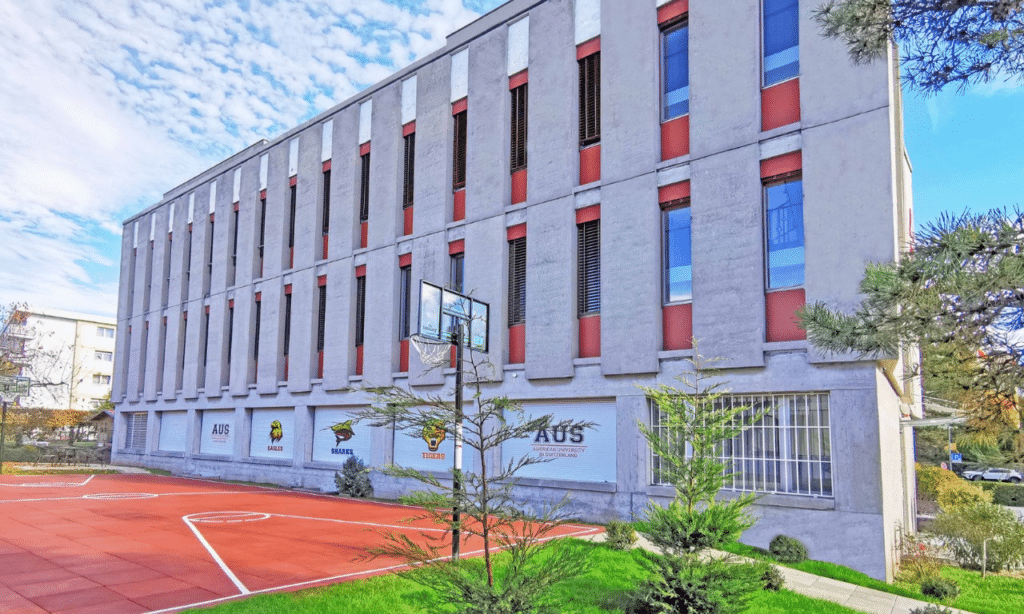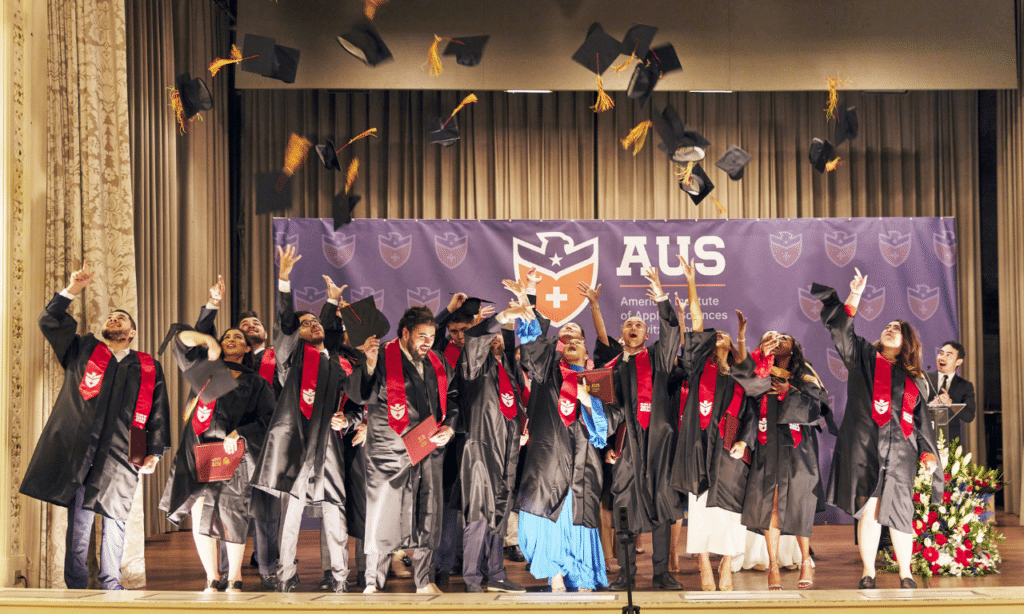 The AUS past is characterized by continued transformation, growth and improvement in a world of tremendous change. Year after year, the higher education landscape is growing more complex and so are its challenges and the needs it aspires to address. In response, through experiential and student-centered learning, AUS exposes its students to real-life scenarios so they can develop the necessary skills to thrive in a world that is evolving at an accelerating pace with significant changes driven by a 'new normal', post-pandemic era.
At AUS, all the Bachelor and Master Degrees are taught in English to small dynamic cohorts by leading business visionaries who bring extensive experience in successful business ventures, giving them the in-depth background to create a lively and interactive classroom. Leveraging their networks, AUS teachers invite industry leaders to guest lecture and speak, bringing additional practical experience and expertise to the institution. AUS' teacher-to-student ratio is roughly 1:7, facilitating a deeper working relationship between students and professors. The small class size provides students with optimum personal interaction, allowing professors to mentor and advise a larger number of students.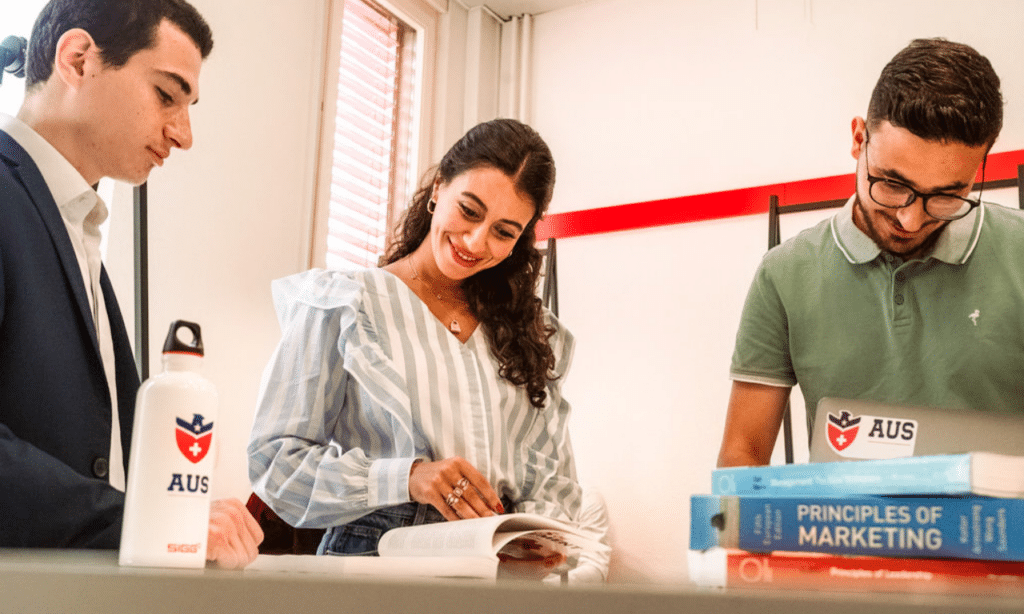 AUS builds on existing networks of alumni and companies around the world to ensure that its programs are connected to the latest business developments and respond to the diverse labor market needs; the institution also works on increasing the impact on the community within which it operates. Globally, AUS joins the efforts of all individuals and organizations that have shifted their operations to a more sustainable way of work; not only are our programs inclusive of sustainability competencies, but we also prioritize environmentally conscious and sustainable practices in our daily operations.
The American Institute of Applied Sciences in Switzerland has been recognized by the QS Ranking in 2023 for its outstanding performance. Achieving remarkable rankings, the institution has secured its position as a Top 80 institution in Europe, and Top 130 globally. Additionally, it has been ranked as the 3rd best institution in Switzerland. This prestigious recognition highlights the institution's dedication to delivering high-quality education and serves as a testament to its ongoing pursuit of excellence.
AUS programs are accredited by the International Accreditation Council for Business Education and the institution is also recognized as an official IATA (International Aviation Transportation Association) Authorized Training Center, as an Apple Authorized Training Center for Education and has a collaboration with the IBM Academic Initiative that allows students to acquire professional certificates alongside their degrees.
AUS has developed an academic partnership with Tiffin University (TU) in Ohio, United States of America, which allows students to obtain a Dual Degree in various specializations; students can therefore take on an extra volume of courses and credits, but graduate with two degrees at the same time.